Anderegg dolls early 1900s, doll mark Th. Anderegg, Montreux, Switzerland
Ferdinand Andri wooden peasant dolls 1871-1956 Austria
Artel Company wooden dolls with painted clothes 1900s Prague
Beaver Doll & Toy Co wood dolls 1916-1917 NYC, Canada, London - doll mark Beaverbilt, Beaverbeasts, Beaverability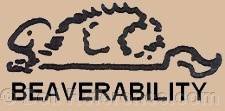 Mimi Berg, Norgesdukker carved wood dolls 1940s Norway
Bimblick Toy Co. wood segmented dolls 1926-1930 NYC
Gary Birch carved wooden artist doll figures ca. 1987-1990s Cincinnati, Ohio, USA doll mark Birch # date
Cameo wood segmented dolls 1922-1970s USA
Crown Toy Mfg wood segmented Disney dolls 1930s-1940s US
Decor-Spielzeug, Decor Toy Company wooden dolls 1957+ GER
Door of Hope dolls 1901-1949 Shanghai and Canton, China
Julius Dorst wooden dolls & toys 1839-1930s
- doll mark HD, clown symbol star D
Joel Ellis Co-Operative Mfg. Co 1858-1925+ (unmarked)
- 1873-74 mortise & tendon wood dolls, painted black feet
Erzgebirge wood figure dolls 1920s
Exeloid Company wood dolls 1915-1920+ Pennsylvania, PA
Fehrle carved wooden head doll mark, dates unknown, ??
Fleischmann & Cramer wood dolls 1881-1925+
Hitz, Jacobs & Kassler turned, carved painted wood dolls 1923
Kaspar Huggler & Sons wood caved dolls 1900-present
- in Brienz, Switzerland (off site official link)
Insam & Prinoth dolls 1820+ Tirol & Germany
- wooden dolls, peg wooden dolls verlegers 1820+ Tirol
Ives, Blakeslee & Williams Co, Bridgeport, CT 1868-1932
- Ives Mfg. Co. - Edward R. Ives, wood dancing black dolls on music boxes ca. 1880s
Jointed Doll Co. wood dolls 1874-1885 No. Springfield, VT US

marked with black band around waist label Improved Jointed Doll pat. April 29, '79, Dec. 7, '80, Nov. 7, '82.

Kestner wood dolls 1805+
Adolph Kröhl made dolls in many materials 1830-1898

Labrador - wooden dolls hand made in N. American Arctic
Larkin Co 1875-1930 US made wood and other kinds of dolls
Erben G. Lange wooden dolls 1853+
Richard Metzler 1884-1928 musical, papier mache, wood dolls
Moroder wooden doll verlegers 1800s-1896 AT
Leo Morse turned wood dolls 1920-1923 US
Andreas Müller 1894+ made wooden dolls
Harold Naber Kids carved wood art dolls 1970s-1994 US
Netherlands 1800+ Grödner Tal wood dolls, Nürnberg Fille dolls, Peg Wooden dolls, Penny Wooden dolls
Nöckler & Tittel 1849-1930s bisque, cloth, composition, googly eye dolls, rubber, Täufling, wood dolls
Obletter wooden doll verlegers 1825-1859
Frank W. Peterson painted wood dolls 1907-1939 US
Petri-Lewis Co wood character dolls 1923-1929 US
L. Pfeuffer wooden dolls 1909-1908 Nurnberg, Bavaria
Minka Podhajaska turned wood jointed dolls 1903-1910
Poppets wood dolls mid 1800s-1930 Kentucky, USA
J. B. Purger wood peg jointed dolls 1851-1896 Grödner Tal
E. Randall Grödner Tal wood dolls 1904-1958 UK
C. G. Richter wooden dolls 1816-1914 Saxony
Adam Rockendorfer wooden dolls 1809-1914 AT
Sanoner, Senoner, Sononer Grödner Tal wooden dolls 1800+
F.M. Schilling 1871-1928, doll mark Angel with wings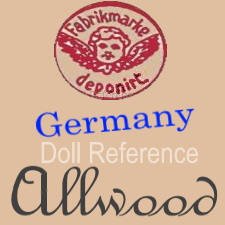 paper label; Tout Bois, Holz, Germany allwood,
angel symbol, Fabrikmarke deponirt or unmarked
Gustav Schmey dolls 1853-1930
Rudolf Schneider dolls 1912-1925+ made Bébé Tout en Bois dolls marked with a label; trademark Bébé Tout en bois entierement articule (Baby doll articulated wood), French market.

Schoen & Yondorf, SAYCO 1922-1960s made wood dolls +
Schoenhut & Co basswood dolls 1872-1935 Philadelphia, PA
- all wood Pinn family clothespin dolls
Prof. Victor Schufinsky turned wood dolls 1909-1910 AT
Silber & Fleming woolyhead wood dolls, wood dolls 1872-1882
D. M. Smith & Co wooden dolls 1852-1885, blue painted feet
Johann Stadler wooden dolls 1809-1916 AT
Star Toy & Novelty composition & wooden dolls 1914-21 US
Swiss Linden wood dolls 1900s+ Brienz area
Ted Toy-lers wooden dolls & toys 1924-1928
Telli Company wood head & cloth body doll, unknown
Telma Mfg. ceramic, composition, wood dolls 1917-1918 UK
Thomas R. Thompson Tots Toie wooden dolls 1919 US
Tillicum Toy Mfg. Co. turned wood dolls 1926-1930 US
Twistum Toy factory wood segmented dolls 1921-1929 US
Von Uchatius Brettle of Brettlein wooden dolls 1900-1906 AT
Professor Wahn flat painted wooden dolls 1902-1907 Silesia
Wilson Novelty wooden Wilson's Walkies dolls 1930s-1951 US
Zeuch & Lausmann wood dolls 1888-1925
Gottlieb Zinner & Sohn dolls 1845-1926
- world leader making musical & mechanical dolls
Georg Zollner cloth dolls, wood matryoshkas 1927-1930