Apple Folk Dolls of Canada - dressed Native North American Indian dolls, dates of operation unknown or various
Battat Company (founded 1897) dolls & toys 1970s+ Montreal, Canada and Hong Kong, China
J. E. Beauchamp Doll Company 1918 Montreal, Canada - distributor or agent for Century Doll Company USA
Beaver Doll Company 1950s+
(The) Beaver Doll & Toy Company 1916-1917 Canada, London, NYC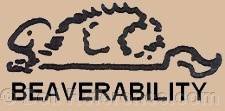 doll mark Beaverbilt, Beaverbeasts, Beaverability
Best-Made Toys Limited 1960s+
Bisco Doll Company 1917-1920 all bisque baby dolls
Boma Manufacturing Company 1980s +, North Vancouver, BC - dressed dolls made by Star Doll Company
Brophey Doll Company 1917 Toronto, Canada - made copies of Madame Hendren - Averill dolls
C. & W. Doll & Pottery Company 1919-1921
C & W Novelty Corporation 1954-1959 Toronto, Ontario Canada
C.L.S. bisque marked doll heads ca. 1905 Toronto, Canada
Canadiana Trading Company 1970s+ dressed dolls made by Regal
Carlson Dolls Limited 1985+ Canada - sold dressed, dress me dolls such as; native Indians and others.
Cheerio Toy Company dolls 1939-1966 Canada
Commercial Toy Company, bisque like composition dolls (only six months) in 1917 Toronto, Canada
- doll mark Commercial Toy Company Canada
Dee & Cee Toy Company Ltd. or Diamond & Cone 1938-1962 doll maker - now owned by Mattel
doll marks D&C, D & C, Dee an Cee, Dee and Cee, Dee & Cee
Distinctive Dolls Company Limited - D.D.C. 1987-1992 Canada, plastic and vinyl dolls
Dominion Toy Manufacturing Company Limited composition dolls 1911-1932
doll marks D.T.C., D.T.Co., D.T.CO., DTMC MADE IN CANADA, DTMC, DOMINION SHIELD
Eastman's Limited composition dolls ca. 1946+ St. Hyacinthe, Quebec Canada
Eaton & Company dolls 1920s-1930s - Baby Brite doll, same doll lines as Sears, Roebuck & Co. of USA
- advertised dolls made of bisque, black dolls, China, dollhouse, mama, metal and rubber dolls
F an B of Canada dolls ca. 1948, probably a division of the Effanbee USA
Florentine Statuary Company dolls 1917-1932 Toronto, Canada
Freeman Toy Company 1943-1952 Toronto, Canada stuffed animals & composition doll mark FREEMAN TOY
Giltoy Company doll mark W.O.L., WOL-CAL 1945-1952 of Montreal, Canada
Goodtime Toys doll mark label GOODTIME TOYS 1970-1977 Canada
Hasbro dolls & toys 1960s+ Cooksville, Ontario, Canada
Irwin Toy Company 1926-2001, re-named Itoy Company in 2001 to 2003, now Irwin Toy 2010+
Jessie Collection dolls by Jacques Fournier LTD. 1990s Quebec, Canada
Mayfair Products Ltd., Debbie high heel fashion doll 8", Little Darling baby doll 8" 1950s-1960s, Ontario, Canada
Mayflower Dolls ca. 1965+ Toronto, Canada, made doll clothes, sold dressed Dawn & friends
Mighty Star Company LTD dolls 1977+ Canada, doll mark 3 MIGHTY STAR CANADA, DOLL C 1965 CANADA
Mormit Products Company ca. 1945 Canada
doll mark MARIE-LOU PRO PATENT 30189 MORMIT PRODUCTS MADE IN CANADA
Nerlich & Company 1902-1903 - manufacture and doll distributor
Noma Toys Limited dolls 1945-1948 Canada, see Cameo Kewpie & Scootles dolls
Northern Native Americas Indian dolls - various tribes; Cree, Heron, Inuit, Ojibwas + many others
Oil Patch Kids dolls 1985-1987 Edmonton, Alberta, Canada, soft cloth dolls with a plastic oil can & license
- see the similar Cabbage Patch Kids USA - doll mark HONG KONG label, plastic oil can has a paper license
Pedigree Tri-ang Line Brothers Limited dolls 1942+
Perfect Doll Company of Canada 1948+, composition doll mark PERFECT MADE IN CANADA
Bert Perlman Toys, Inc. 1985-1986 John Kehagias dressed dolls made for them by contract with Reliable
- doll mark KEHAGIAS RELIABLE TOY CO LTD. TORONTO, CANADA, KEHAGIAS RELIABLE TOY CO MADE IN CANADA, KEHAGIAS MADE IN CANADA
Earl Pullan Company Limited 1945-1967 Canada doll mark PULLAN
Regal Toy Company Limited 1959-1984 Toronto, Canada
Reliable Toy Company Limited dolls 1920-1991
Rempel Manufacturing Company Limited 1952-1968 Canada
Standard Toys Company LTD 1917+ Canada - doll mark Standard Quality, Dolls, Made, in, Canada
Star Doll Manufacturing Company 1952-1970 Toronto, Canada
- doll marks 14 STAR, STAR inside a star symbol, STAR DOLL CO. TORONTO, ONT., STAR DOLL MFG. CO. LTD. TORONTO, CANADA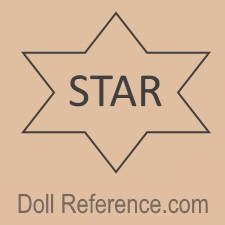 Superior Doll Company of Canada ca. 1930s composition dolls
TE-RI Products Company dolls 1972+ Scarborough, Ontario, Canada
Tilco International Inc. or Tilly Toy dolls 1940-1978 St. Jean, Quebec, Canada
- doll mark TILLY-TOY MADE IN CANADA
Topper Toys, Deluxe Reading Company ca. 1960-1972 Toronto, Ontario, Canada,
Tops "N" Toys Company of Canada dolls ca. 1960s-1992
- 1960s Linda Williams / Angela Cartwright (actress) doll, 1960s Carol Lynley (actress) doll 30"
Valentine Doll Company 1949-1959 Toronto, Ontario, Canada, see the USA doll page
Viceroy Manufacturing Company Limited 1935+ Toronto, Canada
made copies of Sun Rubber dolls (plus other variations of mark noted below)
- doll mark A VICORY SUNRUCO DOLL MADE IN CANADA PATENT PENDING
Paula Wells Company 1980's cloth body dolls
Wis-Ton Toy Manufacturing Company Limited - Star Doll Division 1983-1991+ Canada
- doll mark C Canada plus a number 26W, 33W plus others, also STAR DOLL
Xenis Gallery of Wooden Wonders, wooden carved dolls, gifts & toys 1995 + British Columbia
York Toy Specialty Company Limited 1958-1953 Toronto, Ontario, Canada
- doll mark YORK TOY SPECIALTY CO. LTD